New Account Setup (Issue 1790)
Body
Start Outlook on your computer and click "File"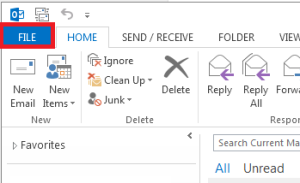 Click the "Add Account" button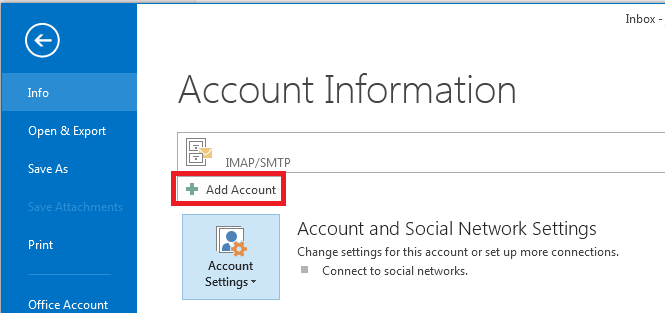 Click "Manual setup or additional server types", then click "Next"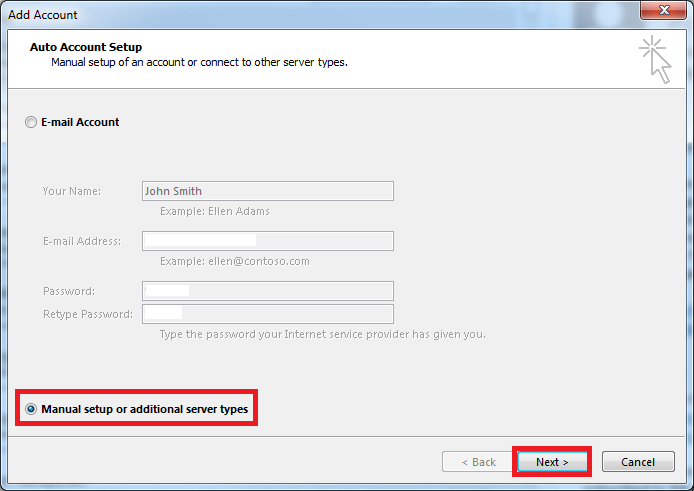 Click "POP or IMAP", then click "Next"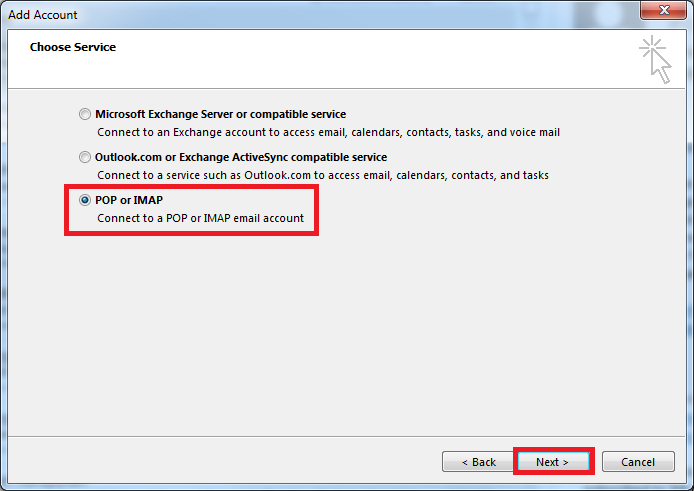 Enter your Name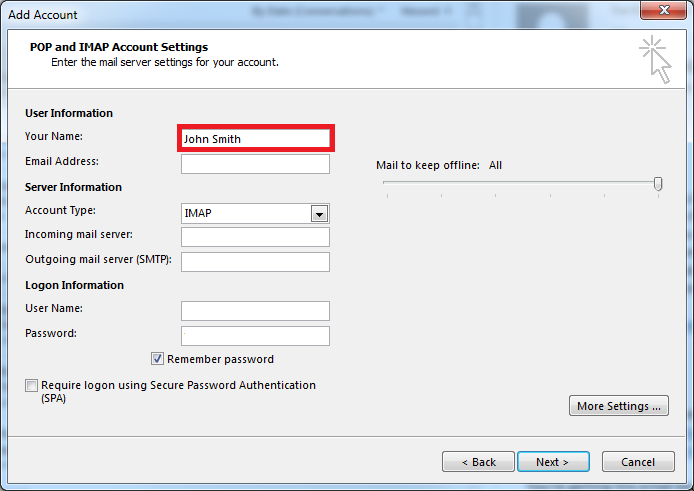 Enter your Email Address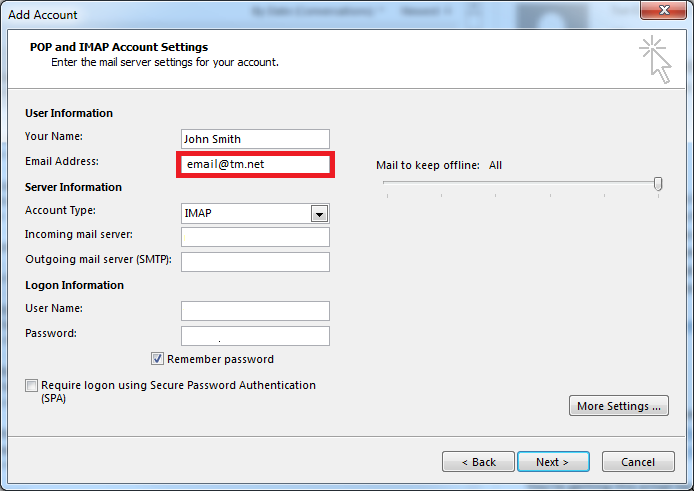 Change the Account Type to "IMAP"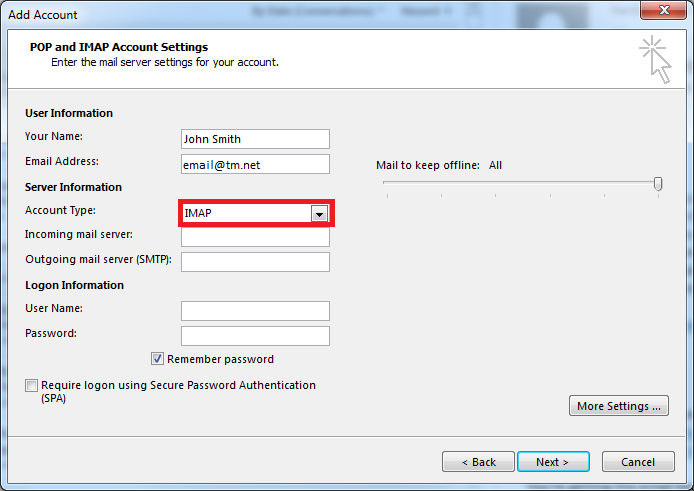 Enter the incoming and outgoing mail servers. The incoming mail server is mail.mercury.net, the outgoing mail server is mail.mercury.net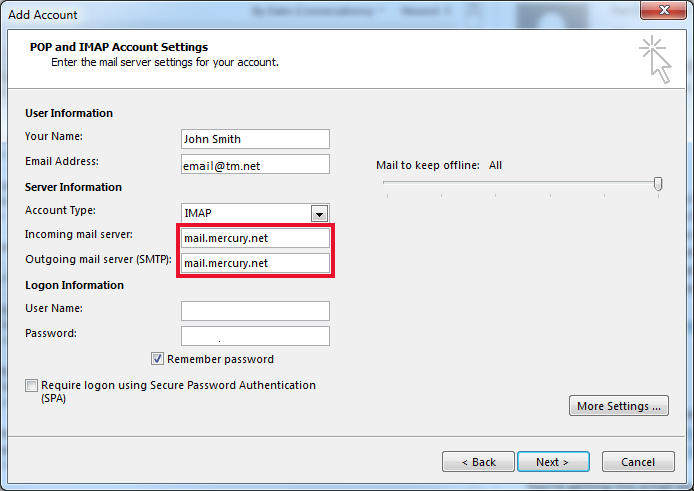 Enter your email address into the User Name field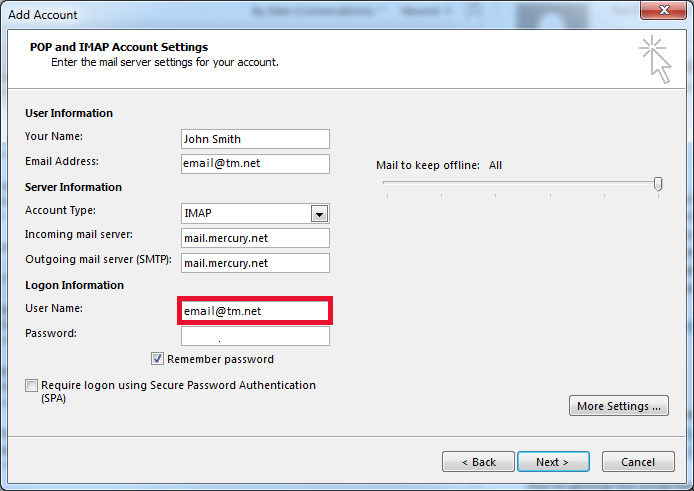 Enter your email password into the password field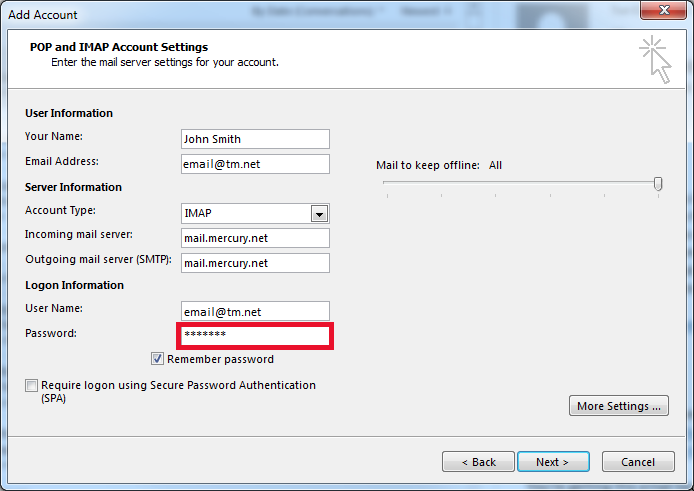 Click "More Settings..."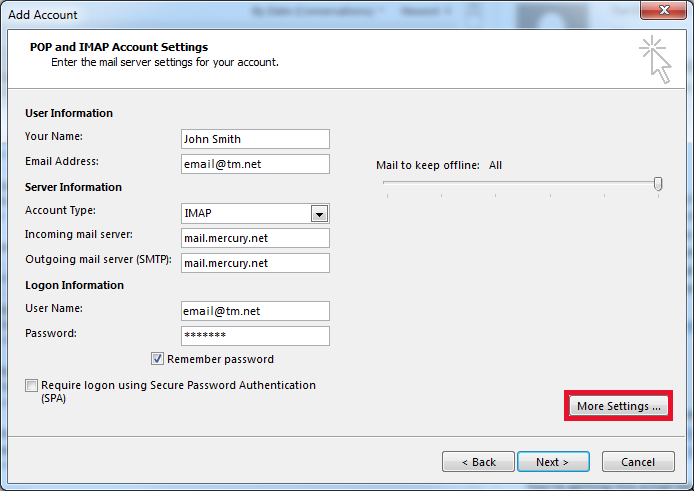 Click the "Outgoing Server" tab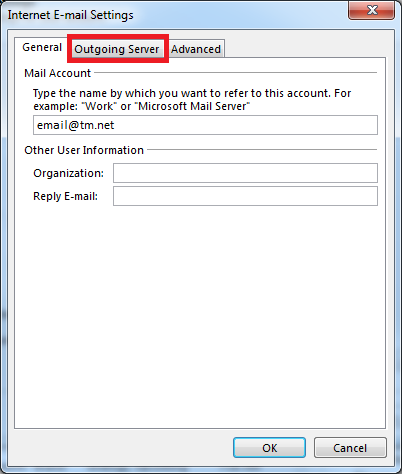 Check the box "My outgoing server (SMTP) requires authentication" and make sure the option "Use the same settings as my incoming mail server" is selected, then click the "OK" button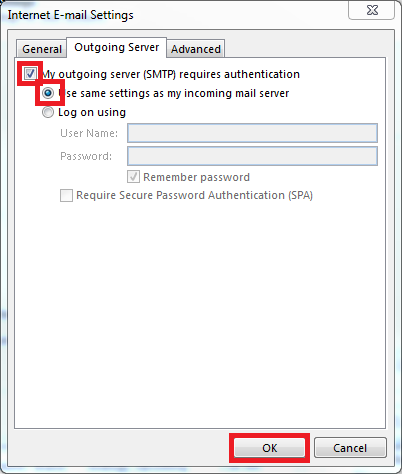 Click the "Next" button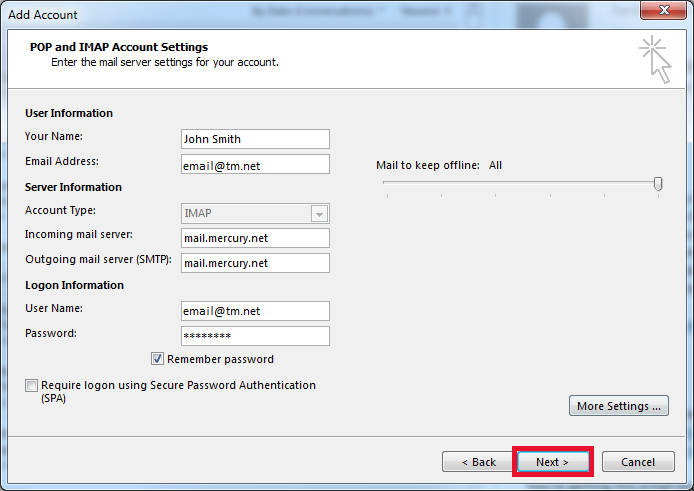 If the account test comes back with green check-marks, Outlook is configured properly and you should see the following screen. This indicates everything is properly configured and that Outlook is all set to send and receive emails!