OS X Sierra - New Account (Issue 1834)
Body
Select the Mac Mail icon to launch the program.





Select Mail. Then select Add Account.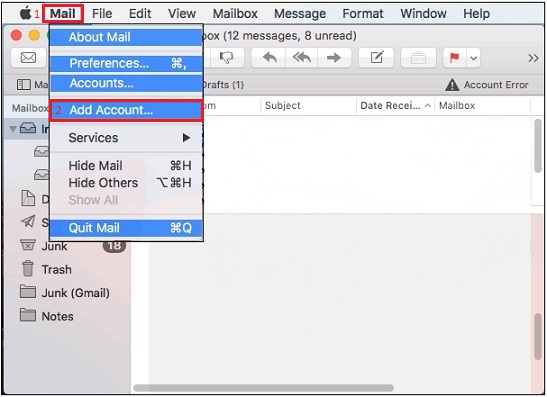 Select Other Mail Account and click Continue.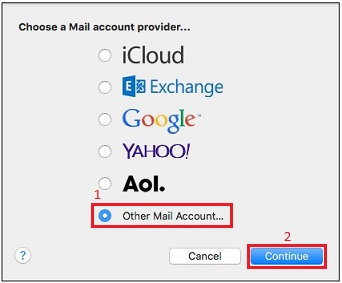 Enter your information as shown below, then click Sign In.

- Name Your Full Name
- Email Address: Your FULL Email Address
- Password: Your Email Password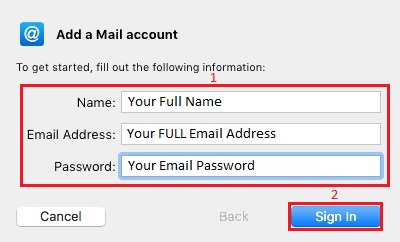 If you see the message below, click Continue.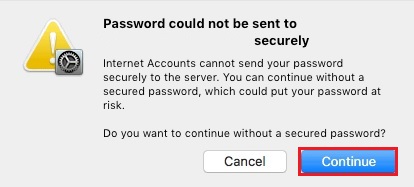 Enter the mail server information as shown below, then click Sign In and your email account has been added to Mac Mail.

- Email Address: Your FULL Email Address
- User Name: Your FULL Email Address
- Password: Your Email Password
- Account Type: IMAP
- Incoming Mail Server: mail.mercury.net
- Outgoing Mail Server: mail.mercury.net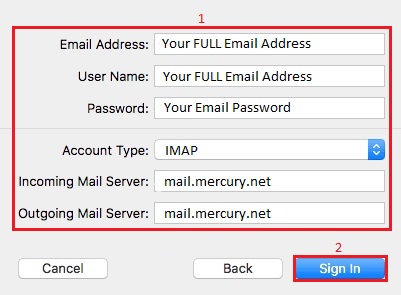 Keywords
email
IMAP
new
Account
Mac Mail